VOLKSWAGEN
Perhaps only theFord Model T is the only other car to have such a remarkable history and truly amazing following of owners and CarLovers. The vehicle traces its roots back to the late thirties when a inexpensive vehicle using an air cooled converted aircraft engine was designed and manufactured to serve as a military liaison vehicle for the forces of Germany. When the war ended the "people's car" or "Volks Wagon" was born and first appeared in North America in 1949.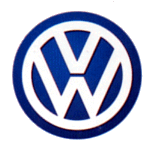 In crisis-stricken Europe, the German Volkswagen group, which dates back to the 1930s, is the largest car manufacturer. Like those at the helm of IG Farben and the Deutsche Bank, its founder, Ferdinand Porsche (1875-1951), came to personify the big business which placed itself at the service of the Nazi war machine, benefiting directly from the regime's generosity and its inhuman labour legislation. Among Ferdinand Porsche's close friends were... read more VW & the ThIRD Reich
The history of the Beetle really goes back to pre 2nd world war Germany when Ferdinand Porsche had a vision of a mass produced vehicle that was affordable to the average German, an idea that was shared with the young Adolf Hitler who himself could not drive, but was a car fanatic. Hitler was apparently influenced by the achievements of Henry Ford and his production lines - reading Ford's biography while in prison during 1923. Porsche had previously worked on some other small cars that used many elements later to be included in the Beetle. The Type 32 prototype NSU of 1934 was an air-cooled rear engined four cylinder horizontally opposed powered car that used torsion bar suspension and featured beetle-like styling.
Hitler became chancellor in February 1933 and declared at the Berlin auto show his intentions to get Germany motoring. Then a year later at the 1934 show he stated that his government would support the development of a 'peoples car'. Impressed by Porsche's design capabilities... read history of the Beetle

---
The below info shows factory changes for years 70-73... in my opinion; the oldest desireable, for reasons of technological advancements and of course smog exemption status, VW beetles.
--------------------------------------------------------------------------------

--->1970 (1 Aug 69 to 31 July 70)
Chassis 110,2000,001 - 110,3100,000
US models get 1600cc single port engine.
US models get larger turn signals and side reflectors on housing.
Two sets of air intake slots added to engine lid.
Pressure control valve added to lubrication system.
Solex 30PICT/3 carby on 1600 models (30PICT/2 continues on 1500 models).
Diaphragm clutch springs to 1600 models - requires less pedal pressure.
US head restraints reduced in size.
On US models, buzzer sounds when door opened with key still in ignition.
New 3rd, 4th gears with finer teeth (reduced noise) added late 70.
--------------------------------------------------------------------------------
--->1971 (1 Aug 70 to 31 July 71)
Chassis 111,2000,001 - 111,3200,000

Dual port 1600 engine.
Three part induction manifold.
Solex 34PICT/3 carby.
Combination vacuum/centrifugal distributor.
Activated charcoal filter to catch fuel fumes.
New larger oil cooler mounted 'doghouse' style and venting to atmosphere - gives better cooling to No 3 cylinder.
Bigger capacity (wider) cooling fan.
New clutch throw-out assembly and ball release bearing.
Headlights go off when ignition off.
'Eyebrow' vents behind rear window for improved cabin ventilation.
Superbug with McPherson strut (vertical coil spring) front suspension introduced, (Standard beetle still in production too).
Bigger front brakes (drum brake models).
Larger oil pump.
Different camshaft retainer (4 rivets).
Wiring for VW computer analysis system added late 71.
In Australia, 1300s are standard beetles, 1600s are superbugs.
In the US, both super and standard beetles are offered with 1600 engines.
--------------------------------------------------------------------------------
--->1972 (1 Aug 71 to 31 July 72)
Chassis 112,2000,- 112,3200,000

Engine lid gets 4 sets of air slots.
Smog control models get extra 'plumbing'.
New steering column.
New double vacuum distributor with vacuum retard (5 degrees ATDC) at idle.
EGR (exhaust gas recirculation) added. New muffler.
Modified 3rd and 4th synchro rings to reduce noise.
"Baja bug" introduced.
Karman Ghia gets disc front brakes in US (already from 67 in other countries).
Wheels change from 5.6x15 to 6.0x15 in late 72.
--------------------------------------------------------------------------------
--->1973 (1 Aug 72 to 31 July 73)
Chassis 113,2000,001 - 113,3200,000
VW1303 133,2000,001 - 133,3200,000 (superbug)

Reduced horsepower in US models (60 to 58 SAE).
600 watt (50 amp) alternator replaces generator in mid year.
Improved intake pre-heating for faster cold weather warm-up.
Engine case near No3/flywheel is reinforced to prevent cracking.
Softer transmission mounting.
Softer clutch.
Porsche style pressure plate.
No oil drain plug in oil strainer cover plate.
New fuel pump (with cut-off valve) to clear alternator.
Paper air filter.
New 'lifetime lubricated' front and rear wheel bearings.
Larger curved windscreen and smaller front lid to luggage compartment.
New dash in super beetle.
Redesigned fresh air system.
New interior light assembly.
Stronger bumpers.
Large round (Elephant Foot) tail lights.
'Sports Bug' option.
New front seats with multiple adjustment.
Outer door handles get 'two finger' indents on trigger.
--------------------------------------------------------------------------------
ABOVE INFO TAKEN FROM http://www.geocities.com/aussiebug1970/years.html