1974 Chevy Cheyenne Pick up truck
Smog exempt even in California
Camper Special 3/4 ton
long bed 8 foot (TAIL GATE INCLUDED)
engine and transmission not installed or included
Big Block with 781 heads available
Dana 1 ton rear axle 14 bolt 4:10 or 4:30 gears Posi (Positraction):
which is stock equipment (also stock *was* a 454 BBC & TH400 automatic trans)
air tank, fittings, and actuator installed upder the bed, set up for towing with air brakes
or you could power your air tools or fill up tires, air horn, etc..
Configured with all power options, tilt steering & cruise control, green and white exterior..
Power Disc brakes, and power point in bed
Towing hitch/Receiver heavy duty welded 7 points, 6 on the frame... To describe it: the receiver itself is an "I" shape with four points welded to the frame, then 2 more bars of metal are welded in a "V" shape, then the receiver end is welded to the trucks bumper.
The Air Conditioning system is still hooked up.
Truck has dual gas tanks, original owners manual AND *GENUINE SHOP MANUAL (it cost me $60)*
Running boards shown in last 2 pictures included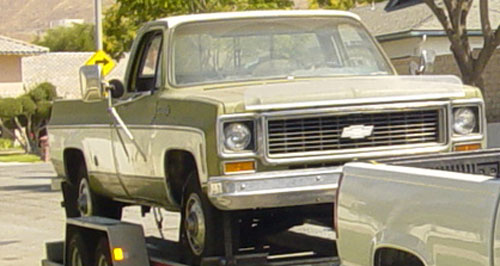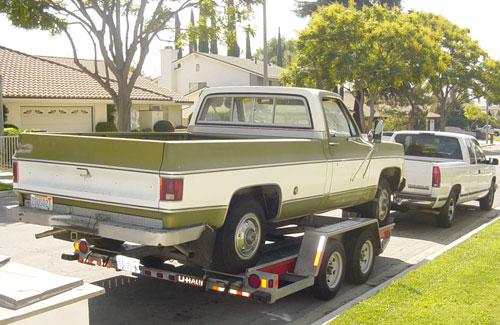 I don't know what the deal is with the galvanized plate over the bed thatís riveted on. It was installed when I got the truck. The truck is for all purposes rust free, meaning that no significant rust to report. Running boards & there are two aftermarket gauge packs installed under the dash included.

I stopped this project because it being a regular cab would not hold my family anymore. I bought a newer Chevrolet Crew Cab Pickup

$750 its a sacrifice for me to part with it, but you could get a smog exempt, tough towing rig!

LAVATH@HOTMAIL.COM††††††††††††††††††††††† CELL 714-457-2592†††††††††††††† NO TRADES PLEASE

---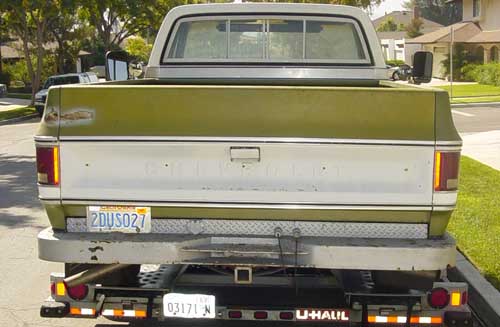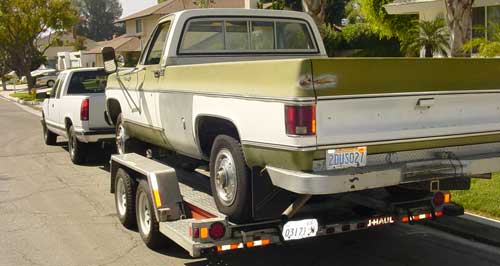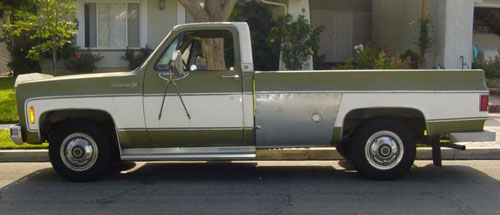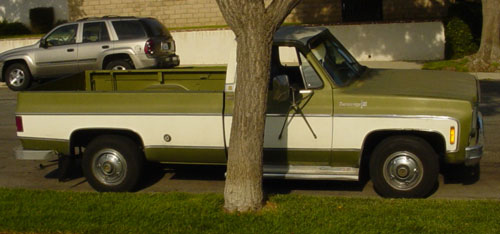 I don't know what the deal is with the galvanized plate over the bed thatís riveted on. It was installed when I got the truck. The truck is for all purposes rust free, meaning that no significant rust to report. Running boards & there are two aftermarket gauge packs installed under the dash included.
I stopped this project because it being a regular cab would not hold my family anymore. I bought a newer Chevrolet Crew Cab Pickup
$750 its a sacrifice for me to part with it, but you could get a smog exempt, tough towing rig!
LAVATH@HOTMAIL.COM††††††††††††††††††††††† CELL 714-457-2592†††††††††††††† NO TRADES PLEASE